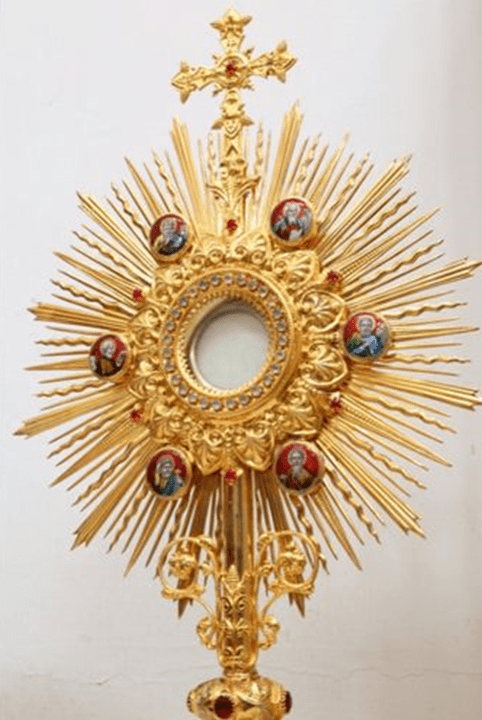 ADORATION WILL BE HELD IN THE CHAPEL
Please join us for Exposition of the Blessed Sacrament on the First Friday of each month immediately following 7am Mass until noon.
You may sign up for a 30-minute or 60-minute time slot. Your selected time will be confirmed by email. Thank you for giving this time in prayer to our Lord. We have much to pray for during this time of stress and suffering in our country as well as in the world. The Lord has also blessed us with so much, and what better way to say thank you, than to spend time with God, in the presence of The Blessed Sacrament.